GILLMAN SUBARU NORTH LOVES YOUR PETS
There are a ton of reasons why you should buy your next vehicle from Gillman Subaru North, but if you love your canine companion(s) as much as we love ours, you can add one more reason to the list. Subaru's engineers have assembled a stable of expertly designed vehicles created with not just you and your family's comfort in mind, but your fur babies as well. Just take a look at some of the pet-friendly amenities Subaru has to offer:
SPACIOUS INTERIORS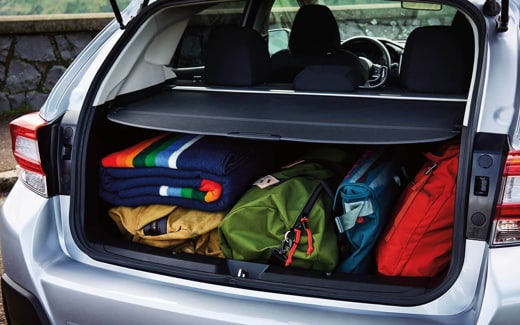 No matter the size of your canine companion, all dogs want plenty of space to move or lay around. Subaru took that need to heart when designing the Subaru Outback and the Subaru Crosstrek. Both vehicles have cavernous cabins that give your pups plenty of room to get comfortable.
EASY ENTRY & EXIT
One thing pet owners love about Subaru's design is how easy it is for Rover to enter and exit the Outback and Crosstrek. Subaru's lower clearance allows for even the smallest dogs to get into and out of our vehicles safely and easily
CARGO TIE-DOWNS
Another widely requested accessory are plenty of pet carrier tie-downs. Subaru took those requests to heart. When you couple the Crosstrek and Outback's roomy cargo area with our tie down features, the only real question will be who will fall in love with our pet-friendly vehicles first, you or your pet.
RUGGED INTERIOR MATERIALS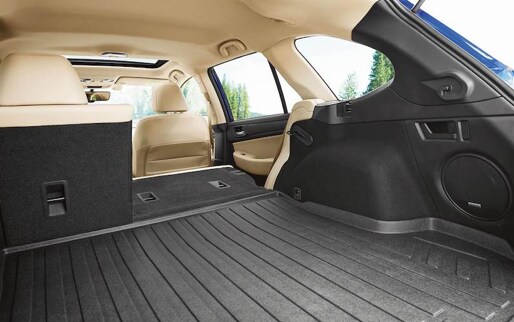 We all love our clean vehicle interiors, but having a canine ride-along partner often means damage to your car. Subaru understands this particular pet-centric problem which is why they have selected a great combination of quality materials designed to withstand Fido's friendly excitement that also looks and feels fantastic. So, you can transport your fur baby as far as you need to in your Crosstrek or Outback without sacrificing your cabin's seats and carpeting.
ALL-WHEEL DRIVE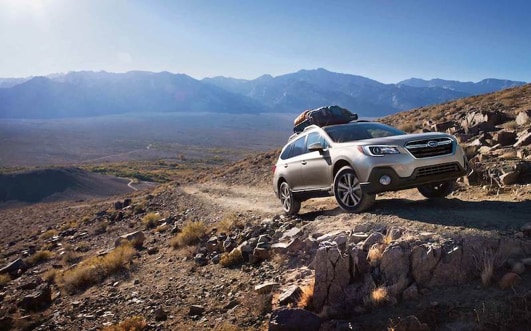 If you're looking to take your pet on the 'road less traveled', the Subaru Outback or Crosstrek has your name all over it. Subaru's expertly engineered SUVs have mastered the art of off-road travel so you and your pets can go virtually anywhere.


WHY GILLMAN SUBARU NORTH IS THE BEST SUBARU DEALER FOR YOU
Gillman Subaru North is proud to be a part of an automotive company that goes the extra mile in designing vehicles for every family member, including our pets. Their commitment to canine companions across the greater Houston area isn't just evidenced by their pet-friendly vehicles. It's in their financial support of local canine welfare programs and events. Gillman Subaru North has proudly donated over $200,000 to support animal welfare programs this year and will continue to do their part to make sure our fur babies are treated to a healthy and thriving environment.

So, if you're in the market for a vehicle that is not only 'family friendly', but dog friendly as well, you've found your new destination dealership. For more information on the Subaru Crosstrek, Outback, or any of our quality, award-winning vehicles, call us at 888-698-9162, stop by our conveniently located showroom at 18202 North Freeway, or simply visit our website. We look forward to serving you and ALL your family members with a new 'dog tested' Subaru.
Make an Inquiry
Hours
Monday

09:00am - 08:00pm

Tuesday

09:00am - 08:00pm

Wednesday

09:00am - 08:00pm

Thursday

09:00am - 08:00pm

Friday

09:00am - 08:00pm

Saturday

09:00am - 08:00pm

Sunday

Closed